May I speak Gluten Free-ly?
How to make sense of a gluten free diet!
Living on a gluten
free diet can
be quite the
challenge to say
the least!
Viva gluten free is your one stop guide for all your

gluten free needs. Here you will find all you need to know
on everything  A-Z gluten free with a positive, lively spin
to it.
UPDATE:
Were you aware that you can receive a tax break for having Celiac?
Find out here what to look for, what to do, and how to go about getting this important credit on your next Tax Return!
For example:

I am just like YOU! I understand what you are going
through and I am PASSIONATE to help!
I have searched and searched the internet for a site that
will give me everything that I need to help me maintain
my lifestyle. It is important to have a resource you can rely
on. One that will explain in layman's terms the way the
gluten free world operates.
It is important to have a resource that you can share with
your support system so that they can help you achiev
e your goals of maintaining a gluten free lifestyle. 
I am NOT a Doctor.
However, the knowledge I have is First Hand Experience!
Is that not Credentials enough?
I would hope so...
The questions you have, the insecurities you feel…
I understand them all. I can relate and want to share.
Click Here to understand where my passion stemmed
from, however, it is important to understand that this
website is geared for YOU, the extra-ordinary Gluten Free
person.
Enjoy your Journey!
---
gluten free Website Goals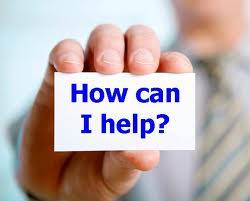 My Goals in helping YOU:
1. To share great, valid, well researched information on every aspect of life without wheat and other grains that create this allergy. If you see that I am leaving one aspect out, please suggest and I will work to include it.
2. To make this site is inviting and warm for you! Interaction is important. So, let's interact. Let's mingle! Visitor input is always important to me! But please remember to be kind.
3.  To make this site easy to understand and easy to maneuver through. 
So here begins the journey. Will you come along for the ride?
Well then, what is gluten?
Let's find out.
---
---
Please feel free to share your thoughts kindly in the COMMENTS BOX below:
---
---
Take advantage of my Free Newsletter that allows you to keep current with new recipes, Food for thought, and encouragement to keep you on your path, especially written for my subscribers!
---