Gluten Free KidS- A day in the life of One...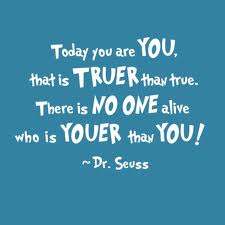 Gluten free. When people hear that phrase, they think that "No gluten means no life!"
Have they been living under a rock? That is so not true! In fact, living gluten free gives you a better life!
All people ever eat today is processed and unhealthy food. But what they really should be doing is watching the documentaries about how that food is made… I have seen the documentaries and it is disgusting what they do to make the food "good."
A lot of kids love cookies, pizza, cosmic brownies; the list goes on and on. So when they hear that they have to go gluten free, they freak out, thinking that they can't have any of that stuff anymore. However, there are actually recipes you can get online to make cookies and brownies. My mom makes the best apple pie you have ever tasted, gluten free or not.
I get to eat gluten free pizza, cupcakes, brownies, bread and so many other things. Mom makes sure our pantry is full of treats to eat.

I like being gluten free because it gives me more energy (a kid HAS to have energyJ!). Also, a lot of gluten free foods come with just the mix and you make the foods yourself, and I like helping my mom make foods that taste really good. It makes food more enjoyable when you know what you put into it and when you make something that tastes really good, you get this awesome feeling of 'Oh my goodness! I made this!!'
On this page, I am giving you my son's perspective of a gluten free lifestyle. Your child may have his own perspective and I would love to hear their story below in the comments box!

If, in the meantime,  you are in need of specific support on how to help your child live a gluten free lifestyle, this Ebook will give you all you need! Purchase today!


Click Here for Excellent E-Book!
My family and I have a garden. It's a bit too late in the season to grow anything right now, but when we were growing food in the summer, (tomatoes, eggplant, strawberries, peppers, etc.) it was really cool!
I mean, in the city, you don't really get that feeling where you go outside, pick fresh food right off the plant, and the second they touch your tongue, they melt in your mouth. So, when I got to do that, it was such a cool feeling of 'I grew this!' I really love the country.
It's like football. Your emotions of having to be gluten free compare to having the same feeling of winning the game with a touchdown. The opposing team makes a Hail Mary pass and… Interception! YOU make the touchdown win.

You CAN tackle your feelings about gluten free. I did it, and so can you. I hope that reading these pages will help you in your journey into gluten free, young or old.

---
Please feel free to share your thoughts kindly in the COMMENTS BOX below:
---
---
Take advantage of my Free Newsletter that allows you to keep current with new recipes, Food for thought, and encouragement to keep you on your path, especially written for my subscribers!
---
May I speak Gluten Freely? > Ethan's Gluten Free Story