Gluten Free Diet



My Idea
is Off the Ground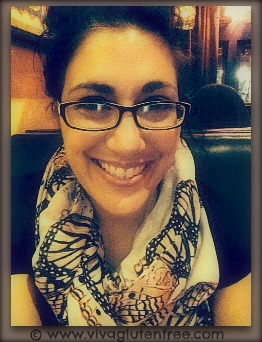 A gluten free diet has been a necessity for me for several years now. My research and experience has made me an excellent candidate to help others because that is where my passion was born...living the gluten free way. My story starts here:
Have you ever had something that you wanted to do so bad that you got frustrated because you felt limited?
For me, it was the idea that I had in my head about creating a website that allowed me to share my passion for the gluten free way of life. I understand that there are a million websites out there that cater to my gluten free living but that didn't stop me from wanting to be among the millions.
But, how was I going to go about doing that? How was I going to make my dream into a reality without any experience in the Web Design industry?
gluten free diet idea!
My story is this:
We had to move back to Canada from the USA for about a year and a half because we experienced the result of the economic downturn.
My husband, who has always provided well for us, had found himself without work because the company he worked for pretty much had tanked. My job didn't pay enough for me to pay the bills  and our boy, who has special needs, was stressed to the max. So, that led to us moving back to my husband's home country, Canada.
But, what is a girl to do with her new situation? Implement her dream! How??? I will tell you!
SBI! - otherwise known as
SITE BUILD IT!-or- SITESELL.
I have to say that this option fell into my lap through the thorough research of my loving husband. He, quietly, researched the web for an opportunity that will allow me to finally create a great online business without all the schooling that comes along with website design.
Does this sound crazy so far?
I thought it was.
The only way I knew that this was done is by hiring a web designer (which when you are starting fresh and rebuilding your life, you just don't have the money for) or going back to school (which as an American living in Canada, I am just not able to do right now).
what is SBI?
SBI! Is a wonderful Master Program that teaches you step-by-step instruction on how to create a successful, online business of your choice based on your passion, needs, desires, strengths, skills etc. It is literally like taking a Masters Course in college. As soon as I got started, I was overwhelmed by the excellent information and tools that are provided for us to learn how to be a webmaster.
And I am a naturally skeptical person. Anyone who knows me thinks I should have been a lawyer because I have to prove everything to myself and will argue a point based on logic..
This is the same approach I took with SBI!. My husband had to convince me of its effectiveness and then I had to prove it to myself 1st. That is why I can, in good conscience, recommend it to my visitors.
 how does it work?
SBI! Provides a full Master's course and 10 Day Training- this is based on your personal learning and processing style. For me, I still going through it many months later and my site is where it is because of this program.
How much is it?
I pay $30 per month.
There are several options as to how to pay. We chose the easiest way for us to pay. I figure I would give up going out to dinner once per month to make my dream come true.
I also choose to look at it as I am hiring my own top of the line Web Designer (who does SEO, Keyword searching, creating a site so that it ranks at the top of its field, etc…) to teach ME how to do it so that if I want to create other sites in the future, I can.
Now that is cool. So for me it is an investment. How do you choose to look at it?
Does it work?
Check it out for yourself.
Click on the info that will help you do the research necessary for you to start your own online business doing what you love.
That is what a true business person does, weighs the investment, costs, and sacrifices necessary to do what that really want to do.
I recommend you get started today!
Do you have Questions? Feel free to contact us!
---
Please feel free to share your thoughts kindly in the COMMENTS BOX below:
---
---
Take advantage of my Free Newsletter that allows you to keep current with new recipes, Food for thought, and encouragement to keep you on your path, especially written for my subscribers!
---
May I speak Gluten Freely? > My Gluten Free Story